It would probably be hard to find a person who has never had a burger, whether it is made from plants or animal products. This popular dish first appeared in the US and has reigned on our plates for more than two hundred years. Of course, the burger we're used to seeing today is a bit different from its predecessor.
It's true that it took a little while for the plant-based patty to catch up with the traditional meat burger, and this concept was first born in London, United Kingdom. Its creator is Gregory Sams , who ran his own small vegetarian restaurant for several decades and served celebrities such as John Lennon. In 1982 he presented the patty made from seitan, beans and oats to the general public and large retail chains. Sales skyrocketed and it didn't take long for the plant-based patties to conquer the hearts and stomachs of consumers and prepare good soil for the further growth and evolution of plant-based burgers. For that, we are still grateful to Gregory Sams today!
But it is enough to talk about the past and the West. What do mushrooms, chickpeas, beans, walnuts and beets have in common? Well, all of them are a great base for making delicious plant-based patties! Also, let's not forget other ingredients such as tofu, seitan, jackfruit and all plant-based meat alternatives - what a nice variety! So the choices are plentiful, but the question remains - where can you find the tastiest plant-based burgers in Lithuania?
Rosehip
Since Rosehip is one of the few all-vegetarian restaurants in Lithuania, it's no surprise that it is at the top of this list. Plant-based burgers proudly dominate the restaurant's menu - there are even seven of them! Lentil and mushroom patty, tofu burger, soy malt, burger with pulled pork jackfruit, portobello mushroom burger, veggie cheese patty and Beyond meat patty. All very different, but no less delicious.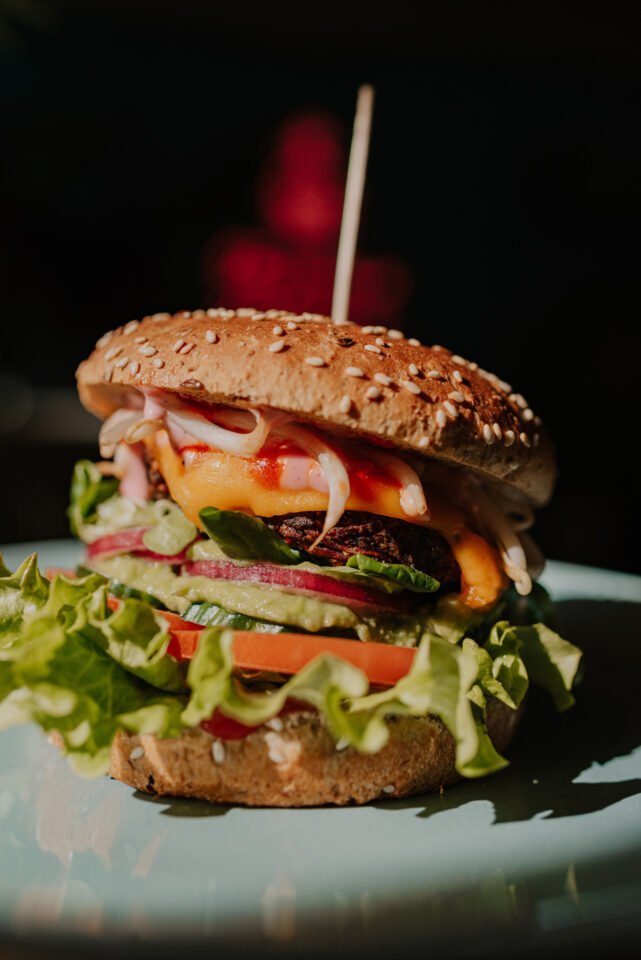 Doda
Just as you would expect at a fast food joint, you can also discover plant-based burgers on Doda's menu. Until recently, jackfruit was still a mystic ingredient, but it has already managed to conquer the list of popular plant-based meat alternatives. Doda offers two plant-based burger options: one with jackfruit and one with a sweet potato patty.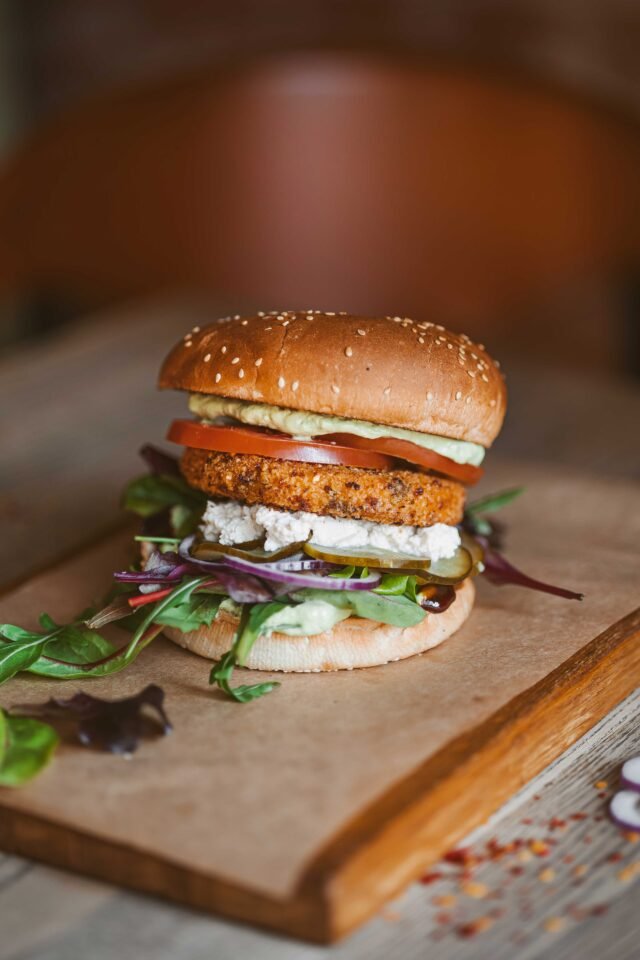 Holingans
Despite recently revamping its menu and offering more sophisticated dishes, the "Holigans" restaurant has not forgotten burgers - the classic of fast food. There are three options on the menu: vegetable patty, jackfruit and "Beyond Meat" patty with cheese. 
These are just a few tried and tested restaurants that offer plant-based burgers on their menus. The selection is wide and full of flavors, so it will undoubtedly satisfy even the pickiest of eaters. We believe that there are many more places that offer delicious plant-based burgers. If you find one - share it with us! Recommendations are always welcome by email at ciagali@gyvigali.lt. 
Source: https://www.smithsonianmag.com/arts-culture/history-veggie-burger-180950163/